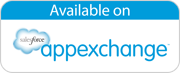 RQ® for Salesforce helps individuals and organizations to build superior trust in the right relationships and to leverage that trust as a clear competitive advantage in the marketplace towards caring for customer concerns and achieving individual and corporate objectives.
---
Some relationships are more important than others
You have lots of Contacts.  The RQ Profile Manager helps you prioritize your most important relationships and organizes them into a single and easily-accessible view.
---
It's Easy: Just pay attention
Use your observations of specific customer behaviors to measure relationship strength in less than 90 seconds.  Powerful RQ Assessments and RQ Action Plans help you to establish your current relationship status and to track your advancement progress over time.
---
Know your Accounts like you know your people
Our Inline Relational Account Summary Dashboard rolls up inter and intra-team relationships to show overall Account relationship health.  Identify strategic relationship gaps in your most important Accounts and take action to close them.
---
Strong relationships = revenue.  Weak relationships = broken promises.
The unique RQ Pipeline Summary View shows your month by month revenue and the relationships that are supporting your promises.  Quickly understand where weak relationships may be creating risk to your forecast. Anticipate relational threats and move quickly to protect your pipeline.
---
Building trust is a team sport
Team Relationships enables you to aggregate relationship data across any group in your organization.  Want to know the specific relationships of your assistant account managers in the SouthWest?  No problem.  Gain insight into their penetration with any Contact and Account.
---
RQ® for Salesforce:
Learn More
---
* Required Field