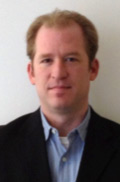 Eric Whipple
Vice President of Products and Solutions
As Vice President of Products and Solutions, Eric Whipple has responsibility for the development, design, implementation, and rollout of technical and service-based offers that help RCG clients build more powerful relationships and relational capital skills. Eric is focused on leveraging emerging technologies to increase the effectiveness of RCG products (such as RQ® for Salesforce) and all supporting service offers.
For more than 15 years, Eric Whipple has been delivering technical strategies and software solutions that drive new lines of revenue, reduce operational and infrastructural costs, and build identity for his clients. Eric's solutions and technical leadership have produced more than $5 million in direct revenues since 2010, spanning multiple industries and market segments.
As a technical strategist and solution designer, Eric leverages appropriate technologies to address key business objectives, support new market offers, and solve complex technical and operational challenges, for the sake of driving revenue and profitability, decreasing costs, increasing consistency and quality, and improving overall customer satisfaction. Eric is also an accomplished author and speaker and lives with his wife and three children outside of the Detroit Metropolitan area.