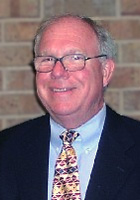 David Bush, Ph.D.
Director, Research and Development
David Bush holds a Ph.D. from Purdue University. He is the founding director of Villanova University's Graduate Programs in Human Resource Development and a professor of Industrial/Organizational psychology. Has held several leadership positions with the Society for Human Resource Management (SHRM) including chapter president of a mega chapter and board member for the SHRM Foundation.
David is an accomplished author on the topics of linking business relationships, career development and innovation. He is the developer of Entrepreneurial Human Resources and Metrics of Organizational Change. David has created numerous assessment instruments for selection and management development purposes. He has consulted with pharmaceutical, chemical, telecommunications, healthcare and financial organizations.