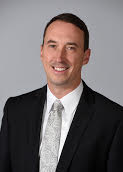 Matthew McDarby
President, United Sales Resources
Matt has been in the B2B sales performance improvement business since 2003, serving in sales, sales leadership, and consulting roles with large, global organizations and middle-market companies. He is the President of United Sales Resources ("USR"), a sales leadership coaching and advisory services company that helps customers win new business and accelerate revenue growth. Matt and his team are a strategic delivery partner to RCG, providing coaching, sales advisory, and consulting services to RCG clients.
Prior to founding USR, Matt served as the Vice President of Enterprise Sales at Huthwaite, one of the world's leading sales training companies. Before joining Huthwaite, he worked in sales, sales management, and consulting roles in the technology and professional services industries in the New York and Washington, DC metropolitan areas.
Matt has coached and advised hundreds of sales leaders and their sales forces in a wide range of industries from manufacturing, technology, professional services, financial services, and healthcare, helping them to win new business and to create value for their clients. He has written or co-authored dozens of white papers, advisory briefs, and full length e-books on the subjects of sales excellence and sales leadership, and he frequently facilitates workshops to help sales people gain a competitive edge in complex business-to-business sales.
Matt is a graduate of the University of Delaware, and he currently resides in the Washington, DC area.