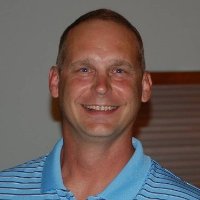 Jay Jurgens
Senior Consultant, United Sales Resources
Jay is a professional sales executive with over 22 years of experience in sales, sales leadership and sales performance improvement. He is a Senior Consultant for United Sales Resources, and he provides coaching and consulting services to RCG clients to help them achieve great results.
Prior to joining USR, Jay had a long history of high achievement as a salesperson and manager in both product-driven and professional services sales environments. The majority of his career was with Canon USA, where he eventually rose to be the Director of Commercial Sales in the Washington, DC Region. Additionally, he worked in the sales performance improvement industry at Huthwaite, one of the world's leading sales training companies.
Jay holds a Bachelor's Degree from the University of Maryland School of Business, and he resides in the Washington, DC area.


View my profile