Our coaches are real world business professionals working within key industries, including Financial Services, Hospitality, Information Technology, Manufacturing, and Professional Services.
---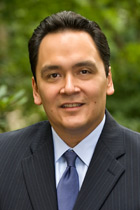 Jose Palomino
Founder and CEO, Value Prop Interactive
Jose is the author of the very well received book, Value Prop, which is at the heart of Value Prop Interactive and The Value Prop Marketing Team Program. As President of Value Prop Interactive, Jose has a strong track record of success working with business owners, mid-market CEOs and Fortune 1000 marketing teams who want to take ideas, products and services to market with greater consistency, speed and impact. With over twenty five years' leadership experience in technology and service sectors, Jose is a proven strategist, dealmaker and presenter.
He has held management, technology, sales and marketing positions at Yankee Group, Market Systems International, Tandem Computers and Clearpoint Group—working with industry leaders including IBM, Accenture, Unisys, SAP, General Motors, Chase and Citicorp. Jose combines tactical creativity, strategic orientation, marketing savvy and technical acumen to deliver insights, leadership and results. In his book, workshops and coaching, Jose makes this strategic marketing methodology practical and immediately usable – teaching how to implement the Value Prop Method to market products and services as I3: Innovative, Indispensable, and Inspirational.
Jose is an Adjunct Professor of Marketing at Villanova University where he earned his MBA and served as Chairman of the Executive MBA Alumni Association. He's also served on the board of The Entrepreneurs' Forum of Greater Philadelphia and is a Resource Speaker for Vistage International, the world's largest CEO organization. Jose blogs at StrategicPropositions.com and can also be followed on Twitter, or connected with on LinkedIn.
View my profile
Follow Jose Palomino
---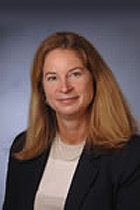 Susan Baker
Sue Baker has more than 20 years as a high performing executive leader and certified executive coach. Sue is a key faculty member and executive coach for the Relational Capital Group team and also serves as an executive coach for EMBA students. She recently co-founded a corporate professional women's leadership forum.
Her demonstrated strengths are in building and expanding technical organizations and include establishing cross-functional business processes among organizational business lines. Sue's range of experience includes dynamic high growth start-ups and large-company divisional operating management spanning all aspects of business operations, P & L responsibility, Mergers and Acquisitions, and corporate strategy development linked to business strategy. Her roles include Vice President of Software Development; Manager of Quality Services for the Computer Assurance Services Group at Coopers & Lybrand; Chief Operating Officer; and Director of Quality and Data Management Services for McKesson.
Sue holds a B.S. in Biology from Lycoming College, has the designation of Certified Quality Manager from the American Society for Quality and has been a guest speaker for the Cabrini College Master's Program in Organizational Leadership around Gender in Leadership. She has served on the panel of experts around women in leadership at Rosemont College's Women's Leadership Forum, and has been featured as one of three women leaders in the book, "Blazing Your Own Trail, A Guide for Women On The Way Up", by Joan Walsh (Amazon/Wool Street Publishing).
---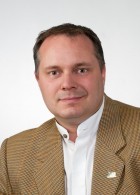 Corey Sigvaldason
Corey brings a great deal of experience and energy to Relational Capital Group. He is a national speaking champion, author, speaker, and trainer. Along with his MBA, ELP and CBB designations, Corey is currently completing his PhD in Management and has developed the HOP® Model for high performance. He has been an entrepreneur since the age of 10 and it is still a passion to this day in his consulting and training that takes him all over the world along with his investments in companies as an angel investor and mentor. Corey is now contributing his experience and knowledge as the President and owner of Grandesco College, which is an accredited private college in Canada. Corey has worked with a number of clients ranging from sole proprietors to Fortune 500 companies like Future Shop/Best Buy and he has worked with a variety of industries from manufacturing to education to retail to many others. He has also always had a sense of high purpose in his community and international travels. For example, in 2008 he went to India for TRU World where he taught a Post-Baccalaureate in Marketing. Corey has also taught in Manitoba, specifically with First Nation students and recently has developed many workshops and leadership programs for different bands, tribal councils, and aboriginal and First Nations organizations. Corey continues to teach and develop courses for Grandesco College including the Graduate Certificate in High performance Leadership and the HOP® Performance Coaching program which uses RQ and Relational GPS as well as other management and leadership development courses. Corey is a man that believes in his vision and strives to leave every place he touches better than how he found it.
View my profile
Follow Corey Sigvaldason
---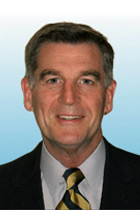 Jack Addicks
Jack is the founder and President of Keystone Consulting Associates, LLC. His firm specializes in maximizing the sales productivity of healthcare companies worldwide by partnering with clients, complementing their experience and expertise with his proven skills and abilities to advise, build and train sales teams to effectively outperform competition and increase sales revenues.
---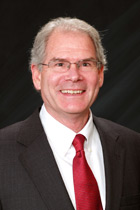 Jerry Block
SVP, Private Client Consultant, U.S. Trust
As a deeply skilled and experienced sales executive, Jerry Block brings real-world wisdom and expertise to his coaching clients. Earlier in his career, he led sales organizations that had revenues from $2 mil to $500 mil, managed staffs of 100 people or more, and was a company officer. Prior to his current role, Jerry was successful in establishing and running his own consulting firm which focused on developing companies with revenues under $5 mil. He holds a BA in Psychology from The University of Wisconsin.
---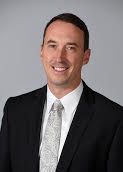 Matthew McDarby
President, United Sales Resources
Matt has been in the B2B sales performance improvement business since 2003, serving in sales, sales leadership, and consulting roles with large, global organizations and middle-market companies. He is the President of United Sales Resources ("USR"), a sales leadership coaching and advisory services company that helps customers win new business and accelerate revenue growth. Matt and his team are a strategic delivery partner to RCG, providing coaching, sales advisory, and consulting services to RCG clients.
Prior to founding USR, Matt served as the Vice President of Enterprise Sales at Huthwaite, one of the world's leading sales training companies. Before joining Huthwaite, he worked in sales, sales management, and consulting roles in the technology and professional services industries in the New York and Washington, DC metropolitan areas.
Matt has coached and advised hundreds of sales leaders and their sales forces in a wide range of industries from manufacturing, technology, professional services, financial services, and healthcare, helping them to win new business and to create value for their clients. He has written or co-authored dozens of white papers, advisory briefs, and full length e-books on the subjects of sales excellence and sales leadership, and he frequently facilitates workshops to help sales people gain a competitive edge in complex business-to-business sales.
Matt is a graduate of the University of Delaware, and he currently resides in the Washington, DC area.
View my profile
Follow Matthew McDarby
---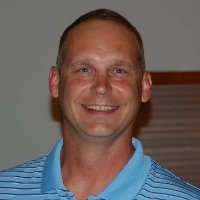 Jay Jurgens
Senior Consultant, United Sales Resources
Jay is a professional sales executive with over 22 years of experience in sales, sales leadership and sales performance improvement. He is a Senior Consultant for United Sales Resources, and he provides coaching and consulting services to RCG clients to help them achieve great results.
Prior to joining USR, Jay had a long history of high achievement as a salesperson and manager in both product-driven and professional services sales environments. The majority of his career was with Canon USA, where he eventually rose to be the Director of Commercial Sales in the Washington, DC Region. Additionally, he worked in the sales performance improvement industry at Huthwaite, one of the world's leading sales training companies.
Jay holds a Bachelor's Degree from the University of Maryland School of Business, and he resides in the Washington, DC area.


View my profile
---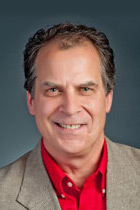 David Light
Partner, Sales Evolution
Dave's 25 years in the international food business has focused on sales and sourcing solution development for corporate customers throughout the US and representing origin partners in 15 foreign countries.  His client list includes companies such as Costco, Wal-Mart, Darden, Sysco and the Walt Disney Co.
Before joining Sales Evolution, Dave was CEO of Devi, Inc., an award winning start-up marketing imported food products to national accounts in the foodservice and restaurant chain sectors.   He has held Director positions for national account with the CP and Icelandic Groups, and VP international business development at Cal-Shell  International and Berdex in San Francisco.
Dave believes that disciplined sales process is key to the prosperous growth of any business, and that Relational Capital provides an important and effective means for achieving it.  His experience as a practitioner of the GFS (Guess Free Selling) methodology "in the trenches" has provided him with a deep resource of practical applications of relationship training when working in even the toughest commoditized markets.
---