Brand Relationships
People were the first brands and faces were the first logos. All the branded commerce since then has simply been instinctive adaptation.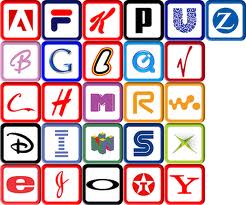 One of the breakthroughs that really sets our firm apart from other brand research or strategy firms is our ground-breaking discovery that humans utilize the same instinctive thought process to build relationships with brands that they do when interacting with other people.
In fact, our recent study in collaboration with researchers at Princeton University has proven that people were the first brands, faces were the first logos and all the branded commercialization of products and services that has occurred since then has simply been an adaptation of the way humans instinctively perceive, judge and behave towards one another. In doing so, we uncovered The Hidden Drivers of Brand Purchase and Loyalty.
We have deep expertise in helping medium and large-sized companies develop new insights, strategies and programs that drive brand loyalty, value and growth. Our Client Case Studies show just a few examples of the business impact our work delivers. We help our clients address a wide range of brand and relationship marketing opportunities, including following, to name a few:
Brand Relationship Research
Brand Positioning Strategy
Loyalty Marketing Programs
Social Media Strategies
Brand Naming & Innovation